Kid's Club meets on Wednesday nights from

6:45 – 8:00 PM

! (new time)

Kid's Club is for all elementary aged children (K-5) and meets on every Wednesday that school meets throughout the year from 6:45 to 8:00 pm.  A meeting usually consists of a Bible story, singing, snacks, games, occasional crafts, and a Bible lesson.  Please click here to register your child for Kid's Club!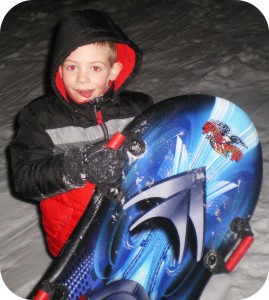 If your child needs a ride to Kid's Club, please call van coordinator Sharon Frank before 4:30 PM Wednesday at 517-425-0634.
The memory verse for the month of February is Luke 10:27:  He answered, "Love the Lord your God with all your heart and with all your soul and with all your strength and with all your mind'; and, 'Love your neighbor as yourself.'"   The bold & underlined sections can be said for 12 KC pts. or the whole verse can be said for 20 KC pts.
From January – March We are going to look at parables Jesus told.  Parables are earthly stories with a heavenly meaning.   We will look at these parables to see what Jesus teaches us about His Kingdom, Himself, and how it affects us!
On February 4 we will have a sledding party if there is at least 3 inches of snow.  Each child sho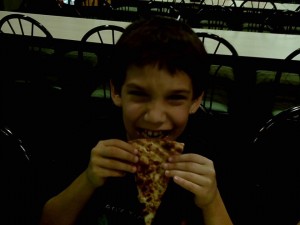 uld bring snow gear (pants, gloves, hats, scarves, and boots) and a sled (optional).  Please have your name on all your belongings.  Everyone will get 20-25 minutes to sled.  The rest of the time will be spent having snacks, singing songs, and hearing the Bible story.  We will be sledding in two groups.  If you own a sled, please consider letting kids from the other group borrow your sled so everyone can have lots of fun!
On February 11 we will be making our annual Valentine's Day deliveries.  We will be decorating heart shaped cookies and delivering them to people in our community.  All of this will happen between 7:00 – 8:15 PM.  Parents, please be advised that children will be leaving the HFM campus and traveling either in a vehicle driven by a KC volunteer or walking with a KC volunteer.  A signed permission slip is required for children to participate in the deliveries.  PermissionForm (click for permission slip)
For up to 20 bonus Kid's Club points, kids can complete a worksheet after reading Matthew 13:3-8 and 18-23.  (The worksheet will be available at the 2/11 Kid's Club and must be turned in by the end of KC on 2/25.)  Children can earn 4 KC pts. for each question answered correctly.  Bonus worksheet – Matthew 13 reading
 This year Kid's Club will offer KC points for attendance, Bible memorization, bringing your Bible, bringing a visitor, and attending Sunday School.  KC points can be used to purchase prizes at any time.  The ultimate prize is a trip to Chuck E. Cheese in June 2015!  The Chuck E. Cheese trip costs 350 Kid's Club points.
KC points can be earned in the following ways: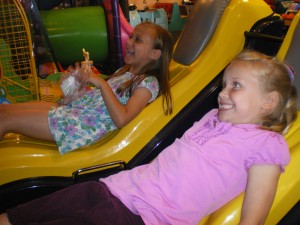 Good Behavior                           1-5 per week
            Come to Kid's Club                   3 per week
            Bring Bible to Kid's Club         3 per week
            Attend Sunday School            5 per week
            Saying a memory verse         12-15 per week said
            Bringing a 1st time visitor     10 per visitor
            Register for KC                           10 points
For more information about Kid's Club contact Children's Pastor Jody Saunders at 517-918-2849 or jodymsaunders@yahoo.com.
Jr. Church
There are special services for children 4 years old through 5th grade during the 10:50 worship service.  Jr. Church begins upstairs in room 205 and ends in the back of the sanctuary.  Each week the children sing, have a Bible lesson along with lesson related activities, and a snack.  If you have questions or would like more information, please contact Children's Pastor Jody Saunders at jodymsaunders@yahoo.com.
Sunday School
The Sunday School hour is from 9:50 to 10:40 am.  There are classes available for all ages, pre-school through adult.  All children meet in the middle of the upstairs rooms for singing and teaching the first twenty minutes, and then they are dismissed to classes:  Preschool-1st, 2nd-3rd and 4th-5th.
Nursery
The infant nursery is for those 0-1 years of age and meets on the ground level by the Sanctuary.  The toddler nursery is for children 2-4 years old and is located in the lower level of the church.  The nursery is available during the 10:50 worship service on Sunday mornings, and also during the Wednesday evening services during the school year (for parents involved with the Wed. night services).
Vacation Bible School
VBS is a week-long summer program for kids 4 years old through those entering 6th grade.   Our next VBS will be June 15 – 19, 2015 from 9:00 – 11:30 AM each day.  We will be exploring God's plan for our lives through SonSpark Labs!  Come join us in the science themed week of life changing fun.
Click here to check out some fun stuff for kids!